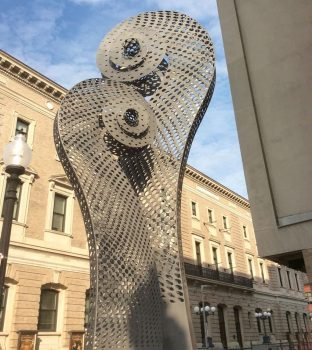 Architects and builders who work on large scale, single family residences have approached us with some interesting projects over the years. Because of the economic and cultural changes going on right now, people are leaving urban areas for more peaceful settings and working from home. Some are building luxury homes and landscapes that take on an impressive scope, similar in size and complexity to commercial construction projects. 
These kinds of residential properties require custom architectural metal fabrications that are both structural and artistic. They require a high level of experience and creative vision to interpret designs and understand detailed drawings, and they usually need fabrication and machining capabilities beyond the commonly available.
Exactly what are we talking about? Think about some of the most striking features of a beautiful home both indoors and outdoors. Feature stairs, seamless rails, custom range hoods, large outdoor kitchens, pergolas, walking bridges, recreation structures, garden features and outdoor art. The list goes on…
The Ability to Envision and Perform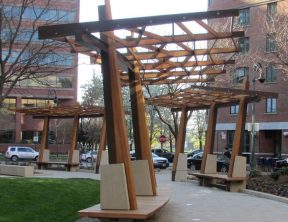 Whenever you approach a company with a need, you are looking for answers and solutions. When the company starts asking you focused questions, it's good to continue the conversation. Asking the right questions helps us to "see it" before it's real.
GMFCo looks at architectural metals with eyes focused on the end use. What is the structural function? How exposed will the surfaces be? What is the artistic and esthetic feature? How should the surface be finished? How and at what phase will it be installed on site? We are repeatedly called on to help provide solutions for questions like these. 
Solution-based Approach
Because we believe strongly in our motto, "where others see challenges, we see opportunities," we're always happy to look at unique and challenging architectural projects and we work hard to achieve each client's goals. If we feel the project is best handled by another shop, we have a great referral network that includes Modern Metal Solutions, a specialty detailer and fabricator located right in our industrial park. Sometimes we work hand in hand with them to help supply components as we do with other select service providers. 
Getting it Right the First Time
Architects can "test the mettle" of miscellaneous metals fabricators because custom architectural metalwork is a construction specialty that can include one-of-a-kind, difficult-to-produce building components. It's often the larger, customized metals that create bottlenecks in the construction process. That's why it's best to work with the most experienced, large capability fabricators who ask the right questions and have the foresight to avoid costly assumptions.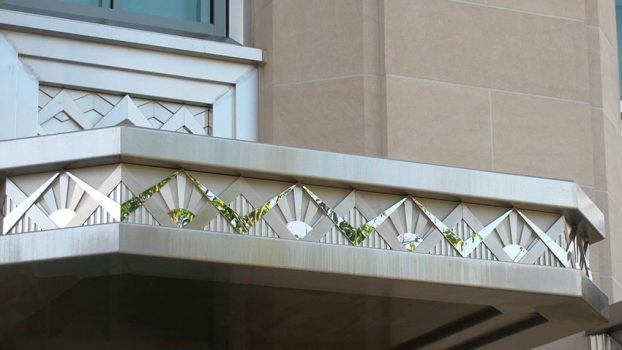 The last thing a building owner needs is a deinstallation and rework of an expensive, custom manufactured component. The main thing both owner and architect want is a smooth and predictable project implementation. We approach every job with its successful end in mind.
If you have an architectural metals project or any other fabrication need that tests the limits of your suppliers, feel free to talk to us about it. We'll put our heads together to fulfill your opportunity in spite of the perceived challenges. Contact us online or call us at 603-889-2600.