A workplace is safe only when EVERYONE is safe.
In a heavy equipment manufacturing plant, safety takes a total team effort from the front desk to the corner office, all the way to the last loading dock and out the driveway.
At GMF, we work with large, heavy metal parts and fabrications which don't yield easily to pressure. We never take safety measures lightly. In reality, employee safety is a very heavy topic. We make sure that everyone goes home healthy and happy when their shift ends.
Building a Safety Culture
We look for potential risks. That means proactively seeking out and  retiring those risks before they occur. For example, we report any and all "near misses" and process them as nonconformances to our quality management system. We seek out the root causes, identify any potential for hazard and implement procedural changes, often bringing in outside experts when needed.
It's better to proactively retire a looming hazard than reactively rehabilitate an injured team member. Therefore, safety training must be systematic and ongoing. It is required to work with the materials and equipment in our plant. This is on top of learning all the various machine and materials handling operations.
A Rewarding Initiative
Fabricating large metal parts used in construction, transportation, maritime operations and manufacturing is often fun and exciting, especially when workers feel safe and confident in their roles. Building a safety culture that promotes "having everyone's back" goes a long way in fostering trust in the team and the established safety systems.
Setting Goals and Measuring Progress
The goal is simple: an injury-free workplace. GMF has established a safety team designed to get management and employees together in a cooperative effort to promote safety and health at work. The team is composed of equal numbers of senior management and staff representatives. This assures accountability across the company in all matters of safety standards, training and track records.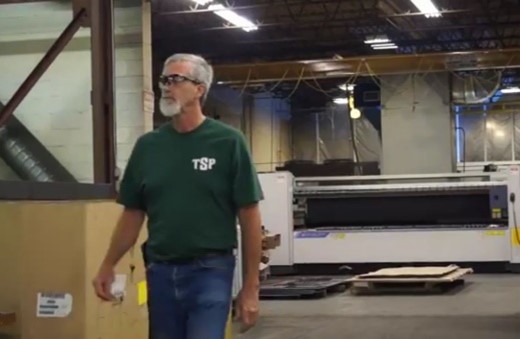 The goals of the GMF Safety Team are:
To create a hazard-free work site
To create an injury-free work site
To attain zero lost-time accidents
These are the procedures we follow to achieve these goals:
Engage all employees in safety awareness and training.
Report all "near misses" as nonconformance, investigate trends and causes, and implement appropriate improvements.
Review all first reports of injuries.
Conduct injury investigations and take corrective action.
Conduct regular safety inspections.
Oversee ongoing training.
Develop safety incentive programs.
Encourage and reward adherence to safety rules.
Our ongoing commitment to maintaining a safe and healthy work environment is one of the most important things we do. It's a key factor in attracting some of the best and brightest talent in our industry to come work for us.