Amenities Construction Takes Shape with GMF Fabrications
A luxury apartment complex in Brooklyn, New York differentiates its offerings with unique amenities designed and built by NYEG Corp. All metal fabricating for the architectural and amenities construction at The Denizen Y, located at 54 Noll Avenue in Brooklyn, was produced at Gilchrist Metal Fabricating.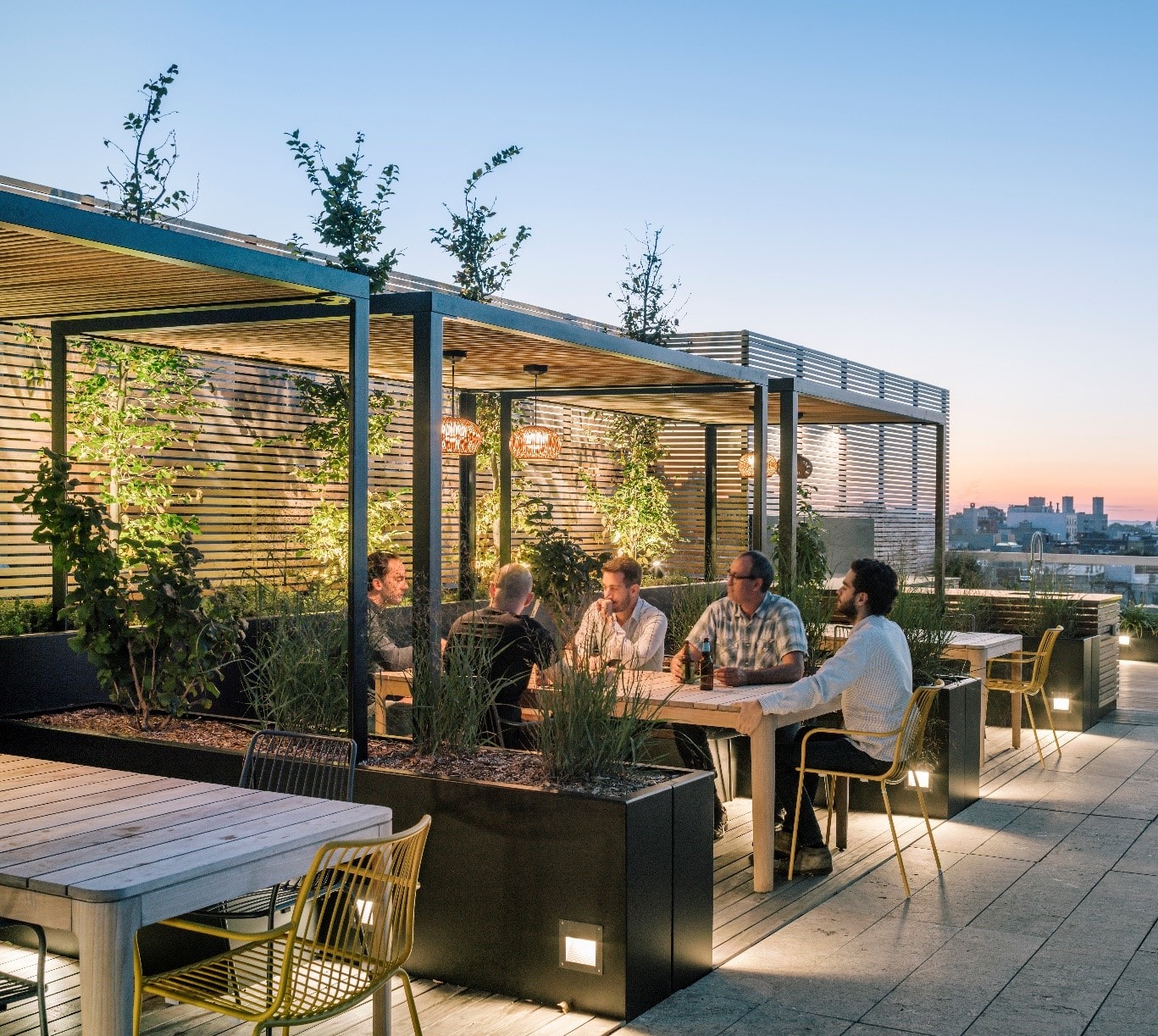 It was a pleasure working with the designers and builders at NYEG. In collaboration with their team, GMF custom fabricated unique metal fixtures and components for seamlessly integrated amenities featured throughout The Denizen Y project. The results could make almost any architect blush.
If there was one key word that could explain why GMF was chosen for the architectural and ornamental metals for this project, it would be capabilities. Very few independent fabricators have the size, capacity and variety of equipment combined with the experience that we offer. That's why this New York firm came to New Hampshire for the metals. Strategically, we tend to put ourselves out there when it comes to sophisticated and challenging jobs.
As the metals supplier for this million square-foot project, GMF helped NYEG build more than 50 distinctive attractions, facades, surfaces and service centers, including:
• 7 fitness gyms
• 15′ X 54′ swimming pool
• 6 hot tubs (2 rooftop infinity tubs)
• 5 themed elevator concepts
• Bowling alley
• Rooftop urban farm
• Outdoor mini golf course
• Beer brewery
• Wine room/wine storage
• Chef's/teaching kitchen
• Public park between buildings
• Arcade room
• Fireplace lounge
• Rock-climbing wall
• Playroom
• Card room
• Dog spa
The Denizen Y project showcases some of the most interesting (and fun) special amenities we've ever seen in an apartment complex, and If it involved metal, we made it!
As an example, look at this steel ribbon style railing that was fabricated in sections, then installed and finished for a beautiful seamless appearance (even while still under construction).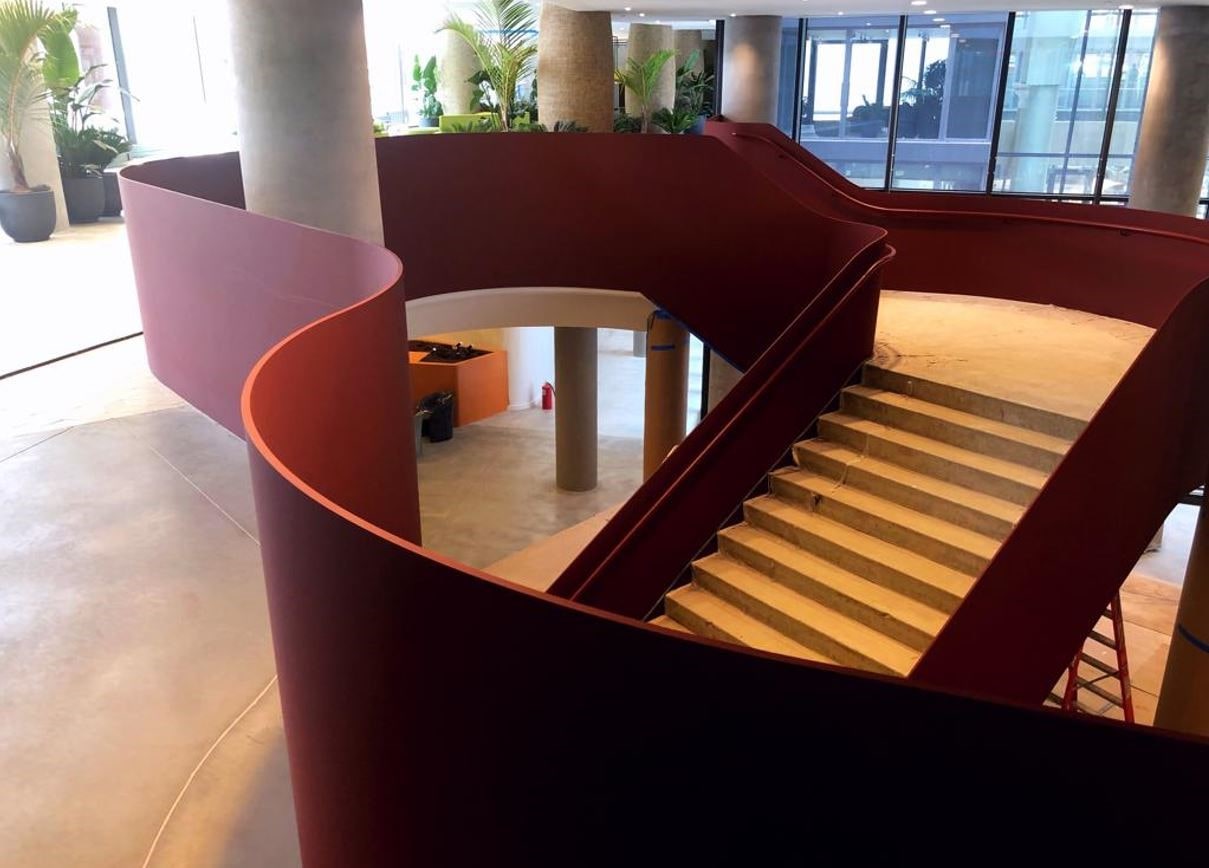 To learn more about this amazing property, you can visit the NYEG project page. If you have any questions about the metal work involved with building custom amenities for your residence or facility, feel free to contact one of our specialists online or by phone at 603-889-2600.