Growth Opportunities Continue at GMFCo
Gilchrist Metal Fabricating Company has been quietly growing, and by quite a lot. As we continue to expand our capabilities, even more significant opportunities have opened up to us.
While we cannot be specific regarding some of the larger business developments, we can make the following general announcement:
Expanded Qualification Creates New Opportunity
GMFCo was recently approved to manufacture and furnish a category of products and services that support our men & women in uniform, pursuant to the strict laws and regulations of the Arms Export Control Act (AECA) and International Traffic in Arms Regulations (ITAR) governing such engagements.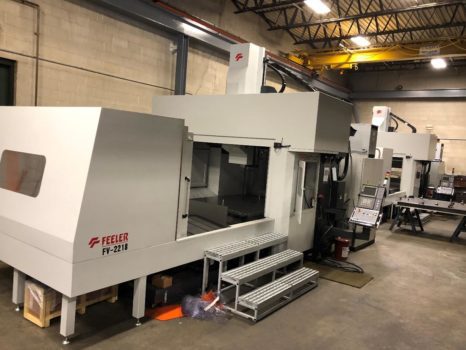 New bridge mills recently installed at our Hudson, NH facilities
Total Team Effort
We are extremely proud of our entire team for stringently maintaining the high quality, safety and security standards required for compliance and approval to furnish critically important components for equipment needed to support our troops. 
As a veteran-owned company, it's hard for us to find words that are worthy of expressing our appreciation and gratitude but we can come up with at least two. Thank you! This goes to all of our customers, employees and contractor-partners as well as the men and women who serve our country in uniform.
We're always happy to answer any questions you may have about large machining and metal fabricating challenges. Feel free to contact us online or call (603) 889-2600 to speak with a specialist in large precision machining, bending, cutting and welding services.