Last year, our company was recognized in Business NH Magazine for being a "Top Family Business." This got us thinking about what it took to get where we are today, and what will move the company forward.
With the third generation of Gilchrists adroitly at the helm, we've discovered a few of the ways successful businesses succeed for multiple generations. For us, it began with principles set by the late John Stuart Gilchrist, our company founder. The common sense and pragmatism he espoused remain imbedded in our culture & methods today.
Aligning Goals and Methods
Creating large metal fabrications for global clients offers plenty of challenges. Differing approaches on the same executive team can lead to problems and even greater challenges. What we've figured out is that if you're going to have two generations leading the company, "the old horse and the young horse need to pull together in a straight line."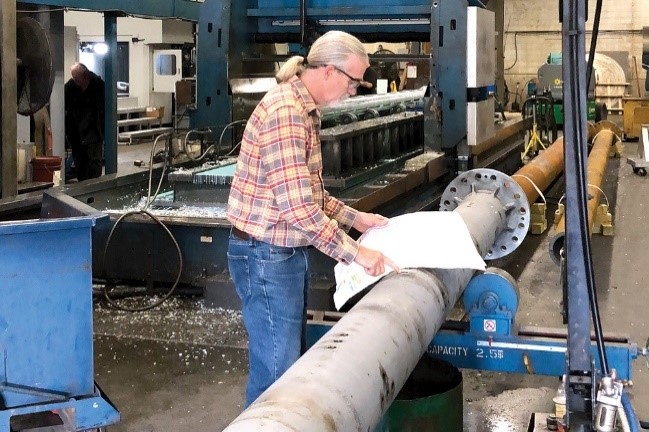 For the last three of his years at Northeastern University, Stuart Gilchrist worked for a large electrical contractor that was soon absorbed by a top five US construction company with annual sales in the billions. Four years after graduation, Stu brought his education, corporate experience and younger insights to GMFCo. New perspectives, processes and systems were introduced and some were debunked by the management team. Though not all suggestions survived the process, "The old horse and the young horse'' often found themselves aligned. Gilchrist Metal Fabricating's performance improved significantly since the young horse teamed up with the old horse.
Everyone Pulls Together

We try to make sure that all our team members are pulling together in the same straight line. A business like ours needs to find the best people it can and keep them. It takes a unified team to help carry out the strategy set by the leaders. At Gilchrist, we have patiently built a team that takes care of our customers and often amazes others in our industry.

Pulling in a straight line includes supporting all contributors equitably and all our employees matter to our continued success. Everyone working full time at Gilchrist receives the same benefits package as senior management because health is hugely important, and paramount to a successful life and career.

Lessons learned and applied since 1975 have worked at GMF for three generations and we've enjoyed record-breaking years with our young horse now in charge.